What does hospitality mean to Christians? Speaking biblically, hospitality is treating strangers and friends alike. It is welcoming one another into our homes and lives. Hospitality is a sacred duty.

– Matthew 24:34-46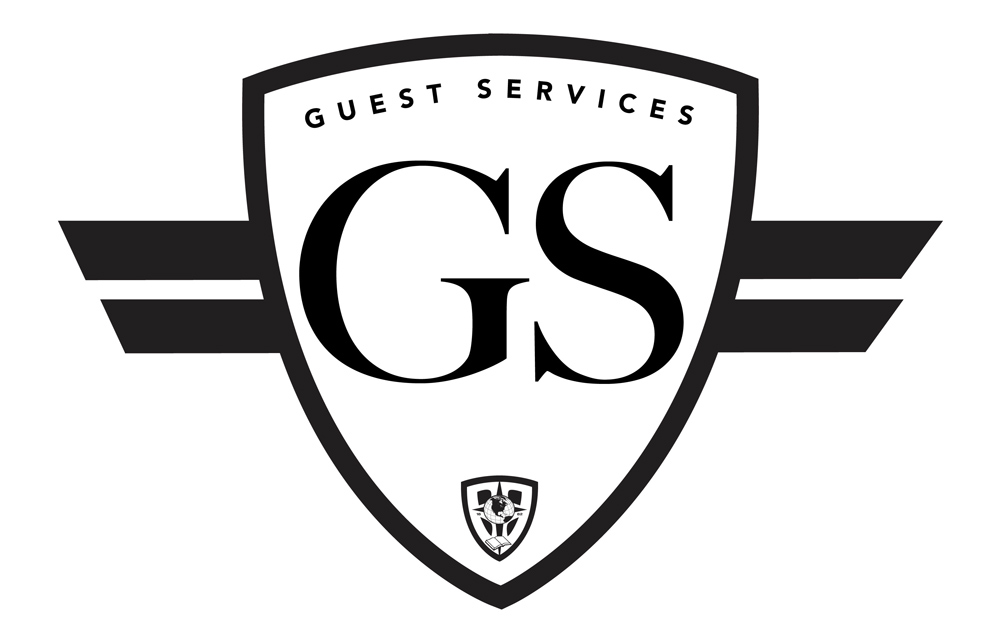 Brown Baptist Guest Services Division
Denise W. Greene, Director
901-834-0001
The Brown Missionary Baptist Church Guest Services Ministry is comprised of phenomenal men and women who serve in various areas including: Ambassadors, Condolence Ministry, Frontline (Parking Lot) Squad, Greeters, House Team, and Ushers.
The Frontline
(Parking Lot) Squad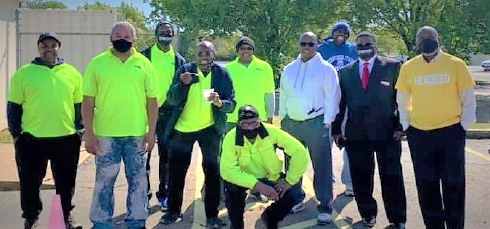 Contact Lead: Dennis Crutchfield,
Support Leads: Danny Trezvant & Johnnie Fant
These Men of God serve on the front line and are the first faces that you will see as you approach our campus. Rain, shine, sleet, or snow, they maintain parking lot logistics, traffic control, and overall safety.
Greeters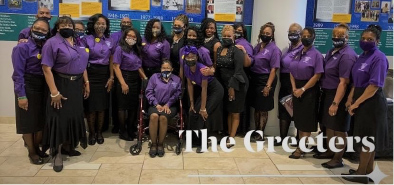 Contact Leads: Vivian Collins and Charletta Hutchins
These smiling faces are there to greet everyone as they enter our church. They are strategically located throughout the building to offer direction and assistance as needed.
Ushers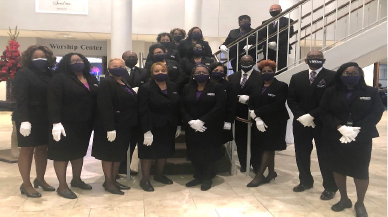 Contact Leads: Vicki Cox and Mildred Mosley
These servants are there to greet and provide guidance for seating to all who enter the sanctuary. They maintain floor logistics and other assistance as needed.
House Team
Contact Lead: Miranda Clark
Our House team serves as hosts to special guests. They provide private, personal space and nutrition for our special guest, and maintain guest suites. They work closely with the Ushers and Greeters to welcome guest in the front of the sanctuary.
Condolence Ministry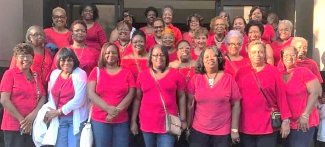 Contact Leads: Annie Childress & Dee Bonds
This team serves families at one of their greatest times of need. They provide spiritual support and comfort to the bereaved.
Ambassadors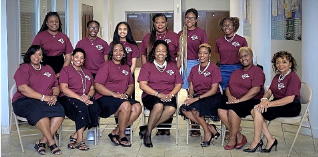 Contact Lead: Denise Greene
This team provides concierge service at our Guest Services Desk and information HUB.
---
FOR MORE INFORMATION