In 1882,
the late Reverend Harry Body was the first pastor of the new congregation at Brown Missionary Baptist Church. Initially, they held their worship services in a Bush Harbor, near the existing church cemetery. Later they were able to erect a log cabin. From this site, Pastor Body, with the assistance and dedication of his Officers, Mothers, Missionaries, and members erected their first frame structure on the corner of Swinnea and Stateline Road where it has remained.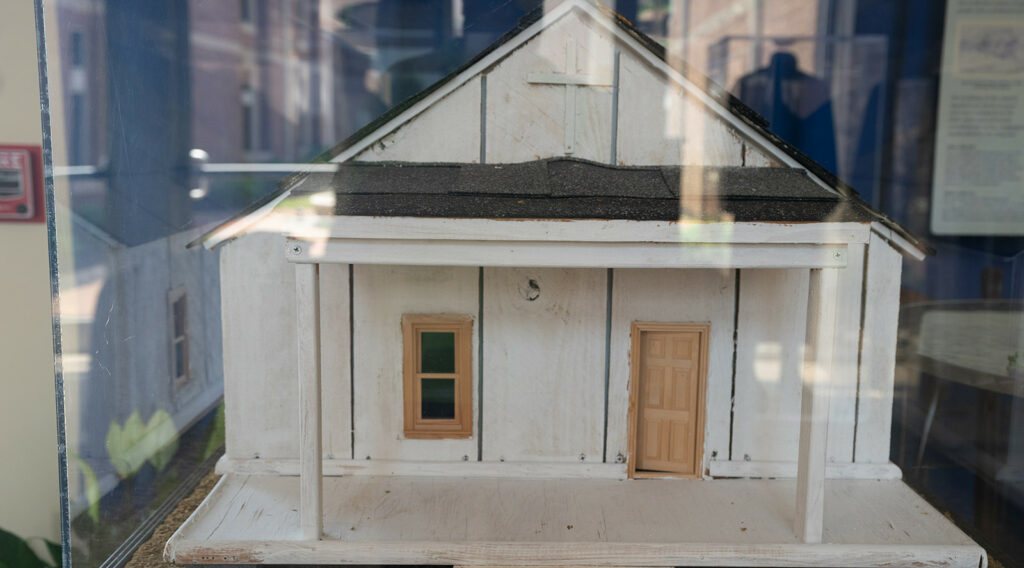 Among the first elected officers were: Brothers Ernest L. Garth, Sr., Rayfield Flynn, Pearce Holmes, Charles Smith, Sr., Wade Smith and William Smith, Sr. These men worked tirelessly, making sure that the foundation of Brown Baptist Church was not only materially strong, but spiritually strong as well. We are now privileged to worship and work in a church that has been erected through dedication and devotion of these Christian soldiers.
Not only did the men play a key role in the foundation of the early church, the women were instrumental as well. These first church mothers included: Sisters Alice Harris, Hattie Holmes and Isabell Smith. They contributed to the building of the first frame church and left a legacy of love, labor and loyalty that was echoed in the spirit of mothers who followed them. These church mothers included such dedicated Christian women as: Mothers Annie Davis, Bell Herron, Maggie Jones, Leona Polk, Agnes Smith, Annie Smith and Lizzie Smith who continued to fortify and sustain the congregation with prayers, love and dedication.