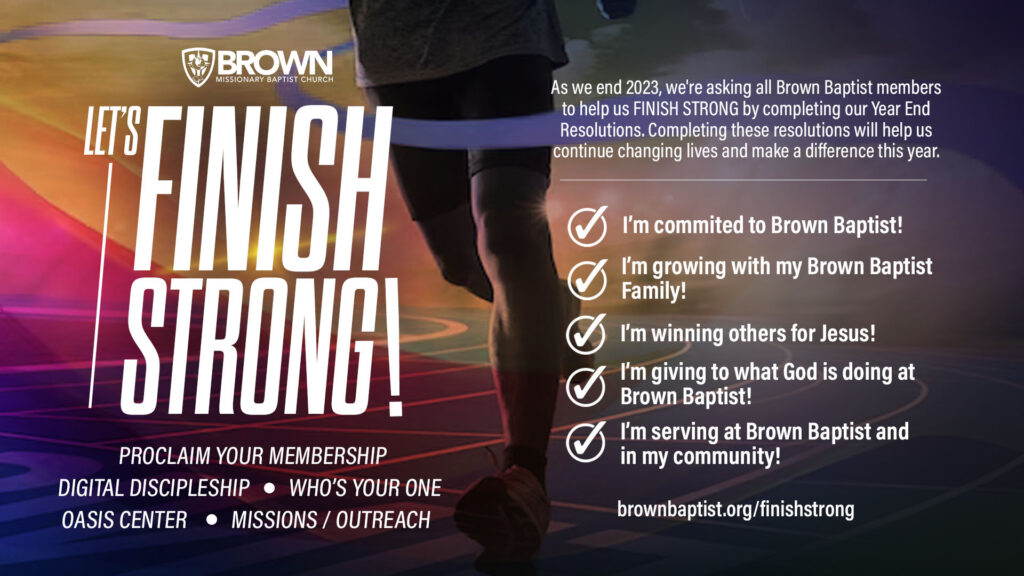 Proclaim Your Membership! – Your declaration of membership means more than just a name on a list; it signifies belonging, unity, and commitment to our church family.
Be A Digital Disciple! – Embrace our digital discipleship program God has given us to Learn from Christ, Live for Christ and Lead others to Christ.
Participate in Who's Your One! – Each one of us plays a pivotal role in God's kingdom. Reach out, invite, and bring someone closer to Christ.
Give To Vision/Oasis Offering! – Give to what God is doing at Brown Baptist by making a special gift above your Tithes and Offering before the end of the year.
Serve Your Church! – Make the decision to join a ministry.
Serve Your Community! – Make the decision to sign up to do outreach through our VOMO Volunteer portal.