Protecting the Flock Church Safety and Security Seminar
June 9 @ 8:00 am

-

4:00 pm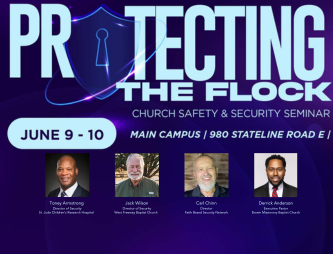 WHAT IS PROTECTING THE FLOCK CHURCH SAFETY AND SECURITY SEMINAR? 
You're invited to the Protecting The Flock: Church Safety & Security Seminar, June 9-10. Tickets are $69.99 for individuals and $49.99 for 4 or more. 
WHAT ARE THE TOPICS? 
Active Shooter Training
Threat Detection
Preliminary Investigations
Sexual Predators Detection
Picking the Right Team
WHO IS SPEAKING?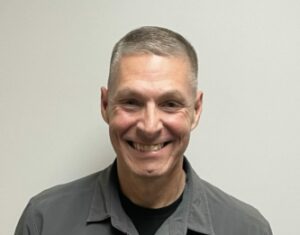 MICHAEL MANN
Michael Mann, CPP®, PSP® is the owner of Michael Mann Security Services, a security consulting firm that provides ministries with security physical security assessments, training services, security planning, and site emergency plans. Michael is a Marine Corps veteran, retired law enforcement officer, and seasoned practitioner at providing at-risk facilities and individuals with effective physical security. Michael is board certified in security management and physical security and trained and certified in providing dignitary and executive protection. Michael is also an educator and serves as a part-time faculty member assigned to teach criminal justice, business continuity and homeland security courses for a large university.
JACK WILSON
Jack Wilson is a church volunteer security director who intervened and stopped an active shooter as he attacked Wilsons' congregation during Sunday morning service on December 29, 2019.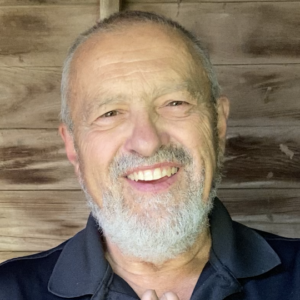 CARL CHINN
After being a hostage in 1996 at Focus on the Family, and his church coming under attack in 2007, his passion for protecting ministries was forged. As a result, the FBSN, founded by Chinn, has become the leading security network for churches nationwide.
TONEY ARMSTRONG
Toney C. Armstrong served 27 years with the Memphis Police Dept. working in various roles. He worked in the Patrol Division; Organized Crime Unit and he was the Commander of the Homicide Unit. He served the last 5 years of his career as the Director of the Memphis Police Dept. Currently Toney Armstrong is the VP of Security Operations for St. Jude Children Research Hospital.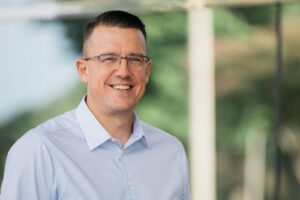 MIKE EVERETT
Married 26 years to Charlotte with two kids, Reece 24 and Parker 22. Spent 12 years with the Fairfield (IL) Police Department. During that time, served 5 ½ years as the department K9 officer. In 2010, was elected Sheriff of Wayne County (IL) and served three terms in that office. Currently serves as the Director of Security Services for Bellevue Baptist Church in Cordova, TN.